What Foreigners Should Know Before Buying a Vacation Home in Orlando, Florida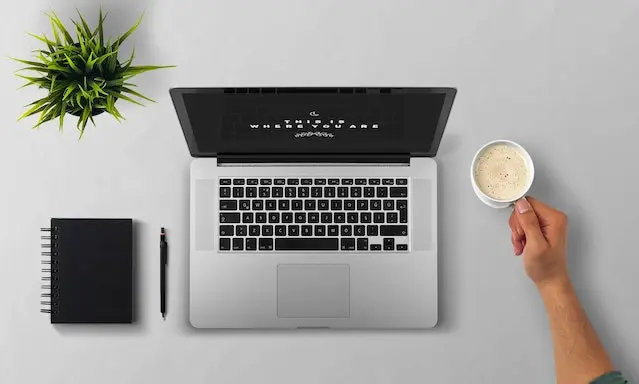 1. Know Where Your Purchase Money is Coming From
Believe it or not, many foreign buyers purchase their vacation homes using all cash. Financing for foreign buyers can be more challenging to obtain and include higher interest rates and fees since the loan is more complex. If you plan on financing your vacation home purchase, plan for a minimum down payment of 20 to 30 percent of the purchase price.
Another strategy for funding your vacation home purchase is to leverage your existing home. By taking out a home equity line of credit (HELOC) on your existing home, you can use those funds to purchase your vacation property—making you a cash buyer. This method will put you in the strong position of a cash buyer, which offers many negotiating benefits.
In rare situations, some sellers may offer owner financing. If you find a seller who offers owner financing, expect to pay more for the property, loan, or possibly both. You will also have fewer property choices since most sellers want their proceeds from the sale at the closing of escrow.
In conclusion, having your money in place first is a best practice. Doing so will allow you to focus on finding the perfect home in the best location.
If you're considering financing your vacation home purchase, ask your real estate agent for a lender specializing in mortgages for foreign nationals.
2. Know How The Multiple Listing Service (MLS) Works
Homebuyers in many countries must go to multiple real estate brokers to find all the available properties in their market. Each broker will have their own listings but what about the properties other brokers list? These disjointed markets force home buyers to go from broker to broker to locate only a small portion of what properties are available.
In the U.S., specifically Florida, all listings are aggregated and offered through one central repository known as the Multiple Listing Service (MLS).
The MLS collects all real estate listings aggregated into one database that cooperating real estate brokers share. The MLS provides sellers with more property exposure while providing buyers with a one-stop shopping experience.
Orlando's MLS service gives each real estate broker access to all the real estate market listings. The MLS makes it considerably easier for international buyers since they can choose one real estate broker to help them locate and purchase any and every vacation home in the Orlando real estate market.
3. Free Service to the Buyer
In addition to making all real estate listings available in one location, the MLS and its brokers share the real estate commission paid by the seller.
As a result, buyers benefit by getting free agent representation. In almost every sale brokered through the MLS, the seller pays the real estate brokerage fees, which means the buyer receives the benefits of agent representation FREE of charge.
4. Find a Local Real Estate Agent
If you are a foreign buyer looking to purchase a vacation home in the Orlando, Florida, area, find a real estate agent who specializes in that market and has experience working with foreign nationals.
Look for an agent well-versed in working with people worldwide and handling online real estate transactions. An agent with international real estate skills will save you time and money by helping you avoid problems that can arise during the purchase process.
5. Is a Special Visa Needed?
Foreign buyers can purchase property in Orlando, Florida, just like any American Citizen can. Other than your Visitor Visa needed to enter the country, there is no further requirement. Your situation can change if you plan to stay longer than 90 days at a time. In addition, your country of origin may also have rules that apply. You should consult an immigration attorney specializing in matters between your country of origin and the U.S.
You can learn more about Visitor Visas on the U.S. Department of State's website.
Consult an immigration attorney specializing in matters between your country of origin and the U.S.
6. Find a Home Inspector
Your home inspector is your quality control person. In addition to ensuring your property is free of significant defects and uncovering problems with your potential purchase, your home inspector will document the systems and appliances in your home. Finding issues with the property before closing allows you to address them with the seller during the due diligence period (normally the first 7-15 of the contract).
Top inspectors typically have a list of repair and service contractors. This list will be a great asset and building block in establishing your tradespeople and service providers network.
Ask your real estate agent for a list of recommended home inspectors.
You can also find home inspectors by visiting:
7. Know the Financial Stability of the Homeowners' Association (HOA)
Most vacation homes in Orlando belong to an HOA. You should know the financial stability of the association. There may be more than one HOA per property, so you should know what's happening with both. Typically, when you have two or more HOAs, one is for the main common areas, and the other is for a particular section or building within a community.
Generally, if there are two or more HOAs, the same manager will handle both.
You can learn a lot about an HOA by reviewing its website. Whether on its website or only available by request, you should check the meeting minutes for the most recent six months. By reading the meeting minutes, you will learn how well things are running and uncover most problems, potential fee increases, or assessments.
Ask about any deferred maintenance, like leaking roofs or other items that may cause the homeowners' association to levy an assessment on the owners to pay for needed repairs. Well-run communities usually reserve for these regularly needed repairs so the owners won't be hit with unforeseen expenses.
Now for the financials. Look for income in and expenses out. Are there reserves? Reviewing these records can be overwhelming if this is the first time you have done this. Ask the HOA manager for clarification where you have concerns. Remember to leverage the advice of your professionals.
Before you buy, consult your Attorney and CPA when unsure about an HOA.
8. Know The Taxes
Property Taxes
Property taxes should be 1-3% of your vacation home's annual assessed value. The assessed value is typically less than your purchase price. You can learn more about the assessed value on the various counties' property tax assessors' websites. Some assessors' websites have estimation tools like the one below. These tools will give you a much more precise property tax estimate.
Taxes on Rental Income
If you decide to rent your vacation home out (lease, let, put into the rental pool) while not in use, you must pay income tax. Find out more about your income tax obligation by visiting the IRS website page here:
You will need an Individual Tax Identification Number (ITIN) to pay taxes. Find out how to obtain one here:
Taxes on the Sale of Your Vacation Home
If you decide to sell your property, you will likely be obligated to pay tax under the FIRPTA Withholding Guidelines. Find out more about FIRPTA by visiting the IRS website page here:
Owning a vacation property can provide tax benefits like property depreciation and writing off travel expenses needed to care for your property. But taxes can be challenging to understand. Seek a CPA who is familiar with vacation rental property ownership.
9. Find a Property Manager
Onsite management
Many vacation home communities provide onsite management for the properties located within their community. Some even require that you exclusively use their management services, giving you no option to shop around. As a rule, having the ability to change managers if things aren't working out is desirable.
However, it's still worth considering properties within exclusive rental management communities. Since these managers are exclusive to the community, they know the property and what the community offers better than most. Their systems and marketing will also be much more refined toward your property and what the community and area offer guests.
Offsite management
Most communities will allow you to hire an offsite manager if you get better results like more rental income, fewer fees, etc.
Hiring a quality rental manager takes time and research to find the best person. Most communities have online forums where owners discuss issues like property managers and other matters. Another idea is to consider keeping the rental manager currently in place. Why go elsewhere if there is already a good manager in place? Interviewing the current rental manager should be part of your due diligence during the purchase.
10. Know the Cost of Ownership
At the very least, you must pay property taxes, insurance, maintenance, and utilities. If you use a property manager to rent out the home while not in use, know what they charge, including all related fees.
11. Know How You Will Use Your Vacation Home
Now for the good stuff. How will you enjoy your new vacation home in Orlando? Are you looking for a quiet getaway? You may be looking for a place where the whole family can gather for retreats. Whatever it is, Orlando has many options and offers so many things to do and see while you are on vacation.
Knowing how you and your guests will enjoy your vacation property will help you to sort through the many options available. Let your real estate agent know how you plan to use the home. Then ask for the best communities and locations that meet your goals and dreams.