When you hire a real estate professional to sell your home, you expect the agent to have a plan. Did you know that some may not? As crazy as that may sound, it's true. Rest assured, we have a plan that will lead to a successful sale. Our plan is tremendously detailed and systematic, with the flexibility to navigate more complex sales. Since describing the details of every aspect of what we do to sell homes like yours would be overkill at this point, here is an overview of our Home Selling Plan:
Pre-Listing Meeting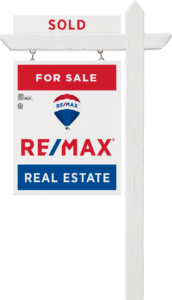 During the pre-listing meeting, we will agree on your goals and needs. This step may seem obvious, but you might be surprised at how often we find that sellers are never asked what needs to happen for their sale to be successful. Not setting clear-cut goals upfront can lead to disastrous outcomes since the seller thinks one thing and the agent is thinking something else. We will establish a clear plan upfront that will include the following at a minimum:
Your Goals
When does your house have to be sold?
What price and terms are needed? (Will the market support your needs?)
Your other goals: relocation needs, etc…
Our Goals
Sell your home for as much money as possible—within your desired selling timeline.
Ensure that all of your home selling goals are met.
Evaluating Your Home For The Market:
During the pre-listing meeting, we will discuss what might be done to the house to improve its market value. We understand that not everyone will be able to make extensive repairs while trying to prepare for the move. Therefore, just let us know what improvements you plan to make during our first meeting, so we can help you price your home accordingly.
Home Selling Marketing Plan Highlights
Below are some of the services we provide as a part of our overall marketing plan. Our Full Marketing Plan is more than 10 pages and is available upon request.
Marketing Activities
Assist you with preparing your home for sale

Assist you with staging your home for the photography & showings

Schedule and complete professional photography session

Install lock box (optional)

Install "for sale" yard sign

Enter listing into the MLS system

Setup main listing page for your home on our team website: www.yourorlando.com

Setup unique property website URL (e.g., 123YourAddress.com). All inquiries will receive this website as the main source of information.

Setup virtual tour online

Create a professional property flyer-brochure

Create a professional property information book

Syndicate listing to real estate websites including: RE/MAX.com, REALTOR.com, Zillow, Trulia, Homes.com, etc

Notify brokers and agents: In my office, region and globally

Send postcards to neighbors, notifying them that your home is for sale

Prospect daily to find a buyer for your home

Follow-up daily on all inquiries

Aggressively follow-up with prospective buyers

Advertise, online SEO, Adwords, etc

Advertise, social media, etc

Setup weekly market updates to "stay on the pulse"

Automatically via email send seller all feedback from showings

Automatically via email send new listings, pendings, and sales in your neighborhood

Hold public open house(s)

Hold broker open house(s)
Ongoing Activities
Show property to prospective buyers—soliciting offers from those with any interest.
Aggressively follow-up with prospective buyers—until they buy your home or another.
Monitor market conditions and trends
Monitor competing properties for sale
Follow-up on each showing to determine buyer's level of interest and feedback. If any interest exists, follow-up until prospective buyer makes decision
Provide seller with weekly updates and recommendations