Best Places to Live in the Orlando, Florida Area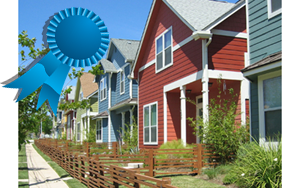 Are you looking for the Best Place to Live in the Orlando, Florida Area?
You are not alone. In fact, when our team begins working with a homebuyer who is unfamiliar with the Orlando area, we usually get a common question: "Which areas in Orlando are the best place to live?"
To answer this question for our customers and the thousands of people who use our website, we now "tag" the Towns, Neighborhoods, Areas of Town, and Zip Codes that our past customers love. Their satisfaction and our experience in these communities suggest they are truly "Great Places to Live." Each page has a 5 Star Ranking tool that lets users show their agreement or disagreement by voting on each community.
Since being a "Best Place to Live" is subjective, you should use this page as an initial guide, not a promise that one community is better than any other. Only you know what makes a community "great" for you. Please contact us with any questions or for more information about the Orlando real estate market.
Best Neighborhoods in the Orlando, Florida Area
In Alphabetical Order:
101 Eola Condos in Orlando, Florida, is an upscale condo building in the sought-after South Eola/Thornton Park area in Downtown Orlando, and less than two blocks from all that Lake Eola has to offer. This spectacular 12-story building has it all, featuring some of downtown Orlando's finest residences. Boasting open floor plans with stainless steel appliances and rich, marble accents. Located on the 5th-floor amenities deck are the large heated swimming pool and a separate hot tub. The building features a state-of-the-art fitness gym, a large clubhouse furnished with a pool table, two large-screen TVs, a wet bar, and many seating areas.
Need some help deciding on the best neighborhood?
Feel free to contact us with any questions. We are here to help.